Zookeeper Jen Brown made world headlines when she was mauled to within an inch of her life by two male lions three years ago yet after a gruelling recovery she is back working with big cats.
She has nothing but respect and admiration for the majestic creatures, even the two young males who viciously attacked her, leaving her physically, and emotionally scarred for life.
In her first interview since the accident at Shoalhaven Zoo on May 29, 2020, Brown exclusively told The Saturday Telegraph there was never any question of whether or not she would work with lions again. The only question was when.
"Lions are cool, they're amazing, they are my oxygen," Ms Brown said.
"It was an accident, that's it. It doesn't define me. It really was just a bump and then you carry on. What else are you going to do, you just keep going."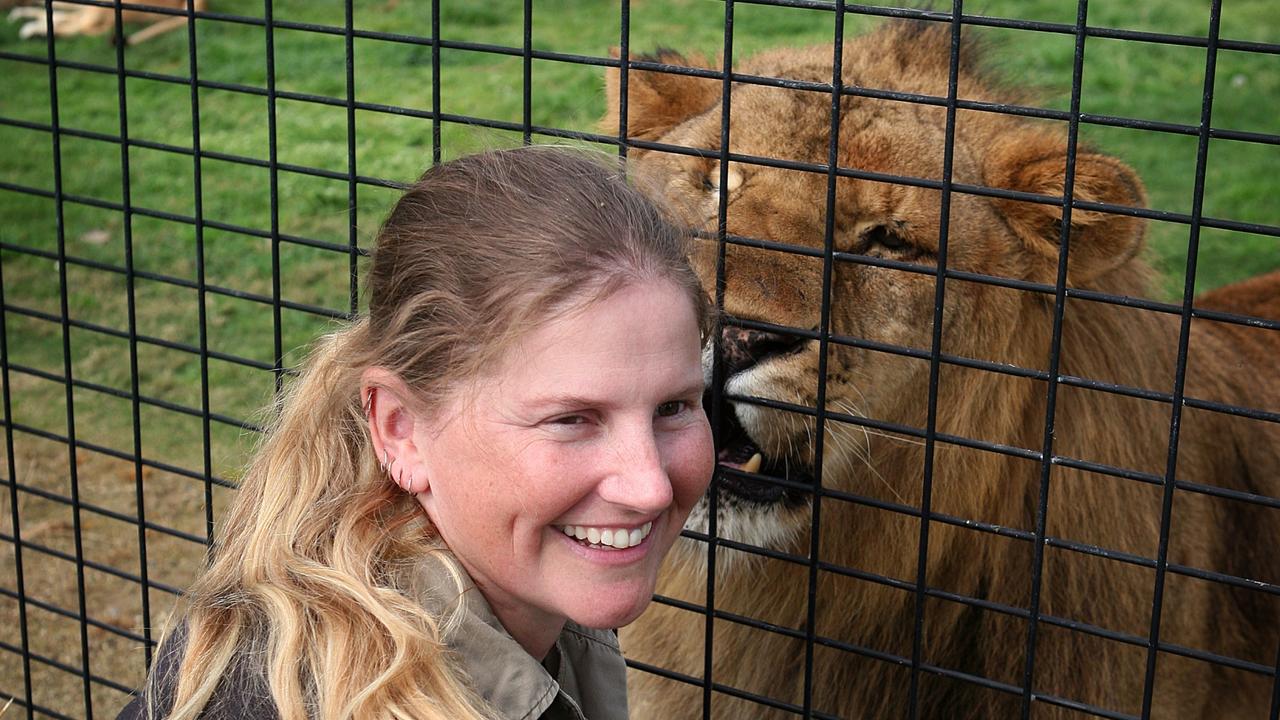 Zookeeper Jen Brown has gone back to working with lion after being mauled in 2020. Picture: Jeff Darmanin
It's a remarkable response given the severity of the attack that stunned the world.
Friday, May 29, 2020, started out as an ordinary day for the experienced lion keeper at Shoalhaven Zoo on the NSW south coast.
She was cleaning the lion enclosure about 10am, just like she had done so many times before.
Half an hour later a frantic emergency radio operator put out a call for urgent response to a report of a lion trainer attacked by two lions inside an enclosure.
Police and paramedics rushed to the zoo and were confronted with a horror scene that one experienced paramedic will never forget.
"This is one of the worst jobs I have ever experienced. I have never come across a job like this in my career," NSW Ambulance duty operations manager Inspector Faye Stockman told journalists at the time.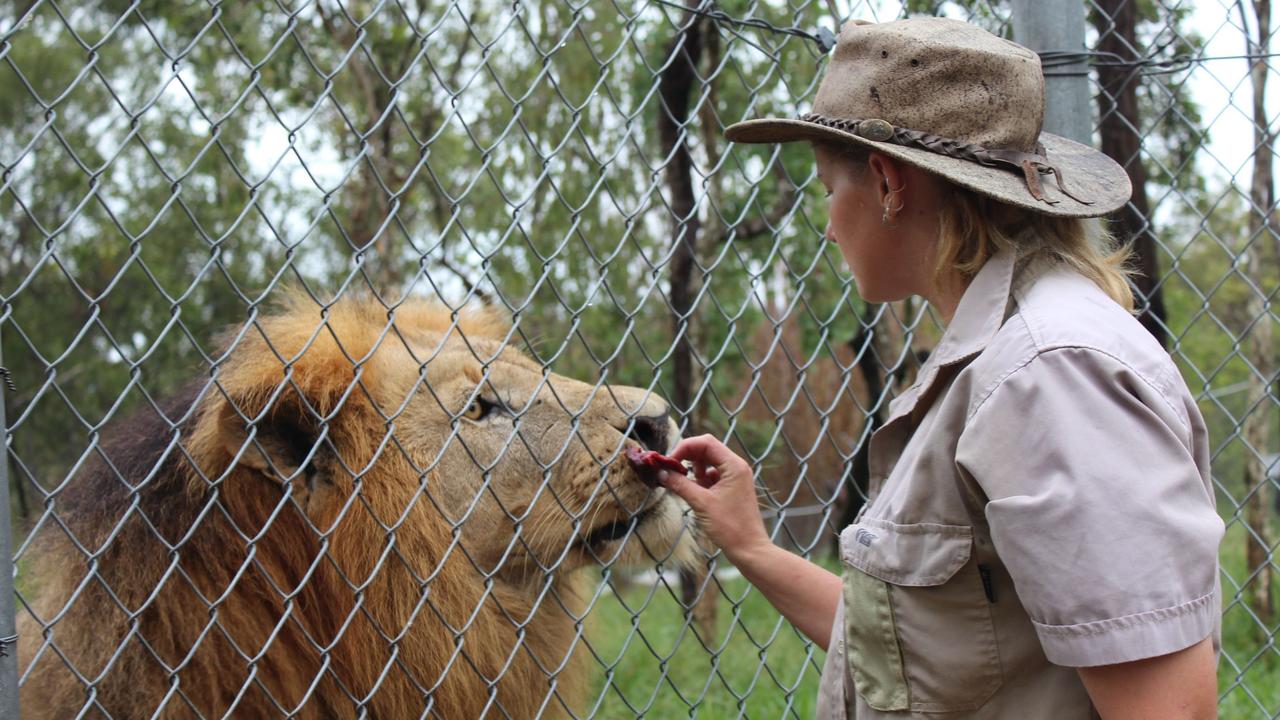 Jen Brown is still dedicated to caring for animals despite the attack. Picture: Supplied
"It was absolutely harrowing. It is an incredibly dangerous situation, both for the patient and the paramedics.
"Being the first to walk into the enclosure was one of the most frightening experiences­ — we literally had to walk into a lion's den."
Ms Brown, who was semiconscious, suffered deep lacerations to her face, head and neck and was flown to St George Hospital in a critical condition.
Today Ms Brown is fiercely private about the accident, the aftermath and the extensive rehabilitation both physically and mentally.
She wants to be left to go about her business of caring for the lions at her new home, Central Coast Zoo, which is not yet open to the public, and as a trainer and assessor she is looking forward to getting more involved in teaching the next generation of zookeepers.
Ms Brown scoffs at the suggestion a new-found fear of lions would be understandable, saying "there's nothing to be scared of".